The Bag : How the Business Idea Was Born
As we went into parenting phase. A lot of inevitable changes started happening. One bedroom apartment became a two bedroom apartment, Two door car transformed into a Family car, date nights got replaced by baby night outs. Most importantly my handbag, My handbag!!!!(animated me!) got replaced by a diaper bag. 
It's no secret that a handbag is the most loyal and priceless companion of a woman. When motherhood comes along this valuable companion takes a backseat. This is what happened to me. When I became a mom the diaper bag became my most valuable possession. Can you believe that?
But the diaper bag never matched to the dress I wore. Plus I ended up carrying my purse.  A  women's accessories can really bump her confidence. Surely my accessories always provided me that extra boost and I was dearly missing my handbag after I adorned a diaper bag. I could not step out without a diaper bag. Period. I would never be sure when my baby would poop or when he would be hungry!. The diaper bag was required to be my side all the time!.
I remember my first diaper bag from Babies"R"Us. It was huge! .When it was time to change a diaper, I would pull everything out. No matter how organized I was when packing, I would always mess my bag up.
I was frustrated with the bag I just bought and was looking for another diaper bag already.  Next, I bought JJ Cole diaper bag. Which at that time looked better than my previous diaper bag. But that bag was not helpful either. I still had to carry my purse and the bag looked like a diaper bag.
By now it was clear that I wanted a diaper bag that did not look like a diaper bag at all and yet have all the functionality and style.
I wanted to feel good when carrying something so useful and important for my baby and I.  So I told myself, "for my second child I am going to get a diaper bag that does not look like a diaper bag". Fast-forward 5 years I am pregnant and I am in the market looking for a diaper bag and I still could not find the bag I was looking for. So I decided to make one. I not only wanted to make one but, I wanted to make one before the baby was born.
I wanted to make a diaper bag that allows for a super smooth transition from my handbag to a diaper bag. I wanted myself to feel that I am still carrying my valuable companion with few functional changes.I want other moms to enter into this experience with being fab. 
So, an idea aroused from necessity.I should say, my son gave me an idea and my daughter(my second one) inspired me to bring the subject to life before she arrived into this beautiful world. This is how my business idea was born.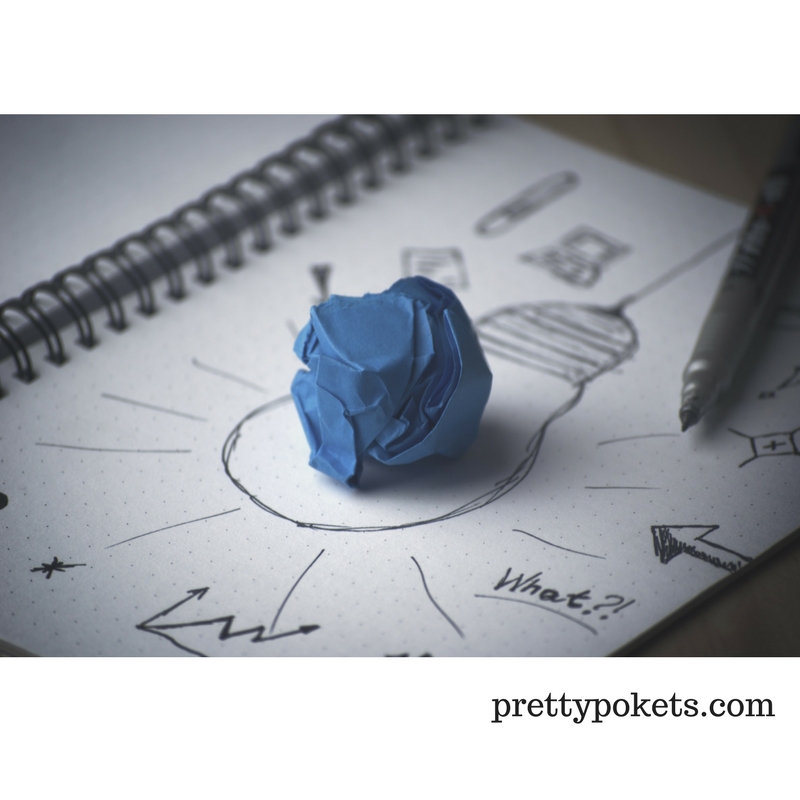 Business ideas can come from many different sources. These are the steps you need to take to come up with an idea to start a small business
Start with you
Do You have a Necessity?
Are you passionate about something? ( anything).
Are you inspired by something?
Look around
Is anyone in need of anything?
Do you see a disconnect you can bridge?
Ask/Talk
Discuss it with friends and family.
Ask /Talk to anyone you come across.
You have a small business idea now what?
Once you have a business idea. Ask yourself the following
Is this unique?
How different is it from a similar product that is out in the market?
What value am I going to provide to my customers?
Can I commit myself?
Can this business idea be profitable?
Coming up with an idea is one of the many major stepping stones to starting a business. But is a critical step to start on your entrepreneurial journey.
Business Ideas might just be in front of your eyes. All you have to do is take a paper and a pen and keep writing whatever comes to mind. One day you will find your idea. This might not be your true calling initially or you might be confused to understand if it's your true calling. But keep working at it.
Do you have any ideas? Don let it sit in your head! Give them some wings!
Follow along for more!